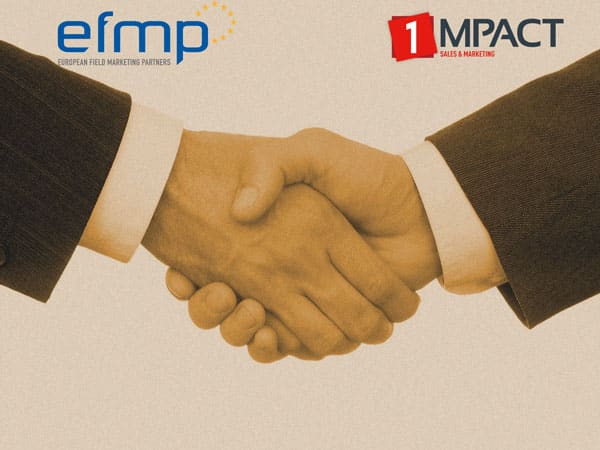 10 Sep

IMPACT Sales & Marketing signs an important European Partnership with the EFMP.

Since March 2014, Impact Sales & Marketing has been a member of the powerful EFMP (European Field Marketing Partners) network.

Impact Sales & Marketing wants to be able to assist its customers in achieving their European ambitions. The EFMP, which is present in more than 11 countries, offers a specialist solution in pan-European marketing. Converging methodologies and best practices are a quality guarantee… at European level !
IMPACT is increasing its presence in Europe to assist its customers.